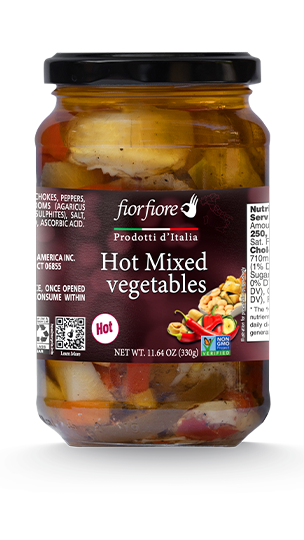 Premium authentic Italian
In Italian, the expression Fior Fiore indicates the best part of something.
Expression of the Italian regional specialties
For lovers of delicious, genuine Italian flavors, Fior Fiore delivers the best of the Italian tradition.

Brand strategy
Wide coverage of categories with consistent
quality across the range.
A stylish pack design giving personality and high visibility in store.
I've tried some of your products and I've been very impressed with the flavor and quality. I plan on trying more of your product.


I just used your Yeast/sourdough leavening agent to make pizza dough. It was the best I've ever made! Thanks for that product.


Can't say enough. Fiorfiore products are outstanding! Take it from a pure-blooded Italian.

Vivi Verde brings a whole range of organic and health products, maintaining the variety of authentic Italian flavors
Suitable for different dietary needs